Disposable Vapes Review: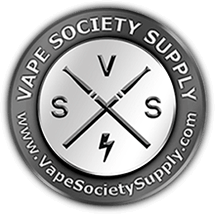 While a lot of vapers try to seek out the most powerful, advanced and customizable hardware options in this industry, there now is a growing community of vapers who prefer something more simple that can make their lives easier. That's why our Disposable Vapes category is so popular. You see, more brands are coming out with disposable electronic cigarettes and other pen-style devices that are simple in terms of interface and design, but extremely advanced in terms of reliability and ability to satisfy.
This selection comes from top-rated manufacturing vaping companies on the market today such as, Killer Kustard vape juice by vapetasia, Naked 100 Vape Juice,  and more! This guarantees that you should have no trouble finding that ideal flavor to keep your palate satisfied all day long.
These Disposable Vapes are made with salt-based nicotine, and they come with rechargeable batteries that are conveniently built into the devices, Most of the Disposable Vape Devices now adays come with a Mesh coil and puff up to 8000 puffs+, long life rechargeable battery and huge collection of Vape Juice flavors. You won't have to worry about performing maintenance duties or replacing dying parts. Simply pull on the mouthpiece, take a nice big inhale and enjoy this highly convenient and tasty way to get your vape on throughout the day, no refills no mess no leaking its a very convenient device its the future of vaping and vape juice.
Check out our collection and find the perfect disposable system for your vaping needs today.