Melon Colada By Ice Monster 100ml Review
Monster Vape Labs' Melon Colada by Ice Monster 100ml is a delightful tropical experience that is full of true splendor, all thanks to a satisfying fusion of tropical fruits, crisp melons, and refreshing iciness.
Every inhale and exhale will make you feel like you on a tropical island with pineapples, coconuts, melon, and menthol flavors taking turns exciting your palate.  Tangy pineapple flavor tickles the tongue as its sweet juice washes over your palate. Next, the refreshing melon flavor soaks the taste buds, balancing out the pineapple flavor. Finally, the sugary and creamy coconut flavor gives this vape experience a added kick of tropical goodness. On the exhale, you can expect a cooling menthol refreshing experience.
Melon Colada vape juice from Ice Monster arrives in a large bottle. Not only that, but it will allow you to create enormously dense and fluffy clouds or vapor, as well as experience a solid throat hit.
If you crave mint-infused fruity flavors, this amazing, paradise-filled E-Liquid is certainly worth exploring.
Package Contents Include:
1 x 100ml bottle of Melon Colada by Ice Monster
VG/PG: 
Flavor Profile: Melon, Pineapple, Coconut, Menthol
Mixed Berry by Jam Monster Eliquid 100ml
Blueberry – Jam Monster SALTS E-Liquid
Customer Reviews
Write a Review
Ask a Question
Filter Reviews:
melon Colada
drop
coconut cream
taste
menthol
juice
08/04/2020
Nicole H.

US
I recommend this product
My new all day everyday!
I love this juice! It's sweet, that coconut cream is awesome and I do add a drop or 2 of menthol but that's just my preference. But I'm glad I found this melon Colada bcuz it's the bomb!!!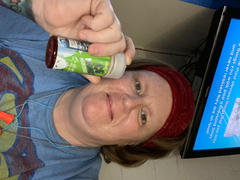 Great Flavor
Really loved the taste
Way too sweet for me
Delivery was great, price was great but the flavor was sickening sweet to me with very little menthol finish. Tasted like drinking pure pina colada syrup