Vape Devices Review: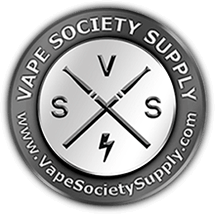 At Vape Society Supply, you'll find every piece of hardware that you could possibly need in order to enjoy serious vaping pleasure.  Whether you're new to the world of vaping or an advanced vaper who loves checking out the latest technology, there are Devices that will meet your needs. We offer everything from portable, easy to use Ultra Portable Systems to advanced Starter Kits that come with dazzling features.
Our company only stocks up on the absolute best brands that are on the market today. So, you'll be able to check out the latest innovations of vape hardware when it comes to pod mods, box mods, and Sub-Ohm Tanks (RDAs, RBAs, and RDTAs) from brands like SMOKtech, Suorin, Geekvape, Freemax, and more! We strive to provide you with the most up-to-date technology that exists in the industry.
And finally, if you want some convenient and maintence-free vaping, our collection of Disposables are ideal, especially when you're always on the go.
When purchasing a new piece of hardware from Vape Society Supply, you'll be treated to the lowest prices in this industry. Our goal is to deliver the best products at the most affordable prices.
Overall, this amazing selection of devices is guaranteed to provide vapers with the perfect setup for their daily vaping needs.